☣ Basic Sound Pack #ME2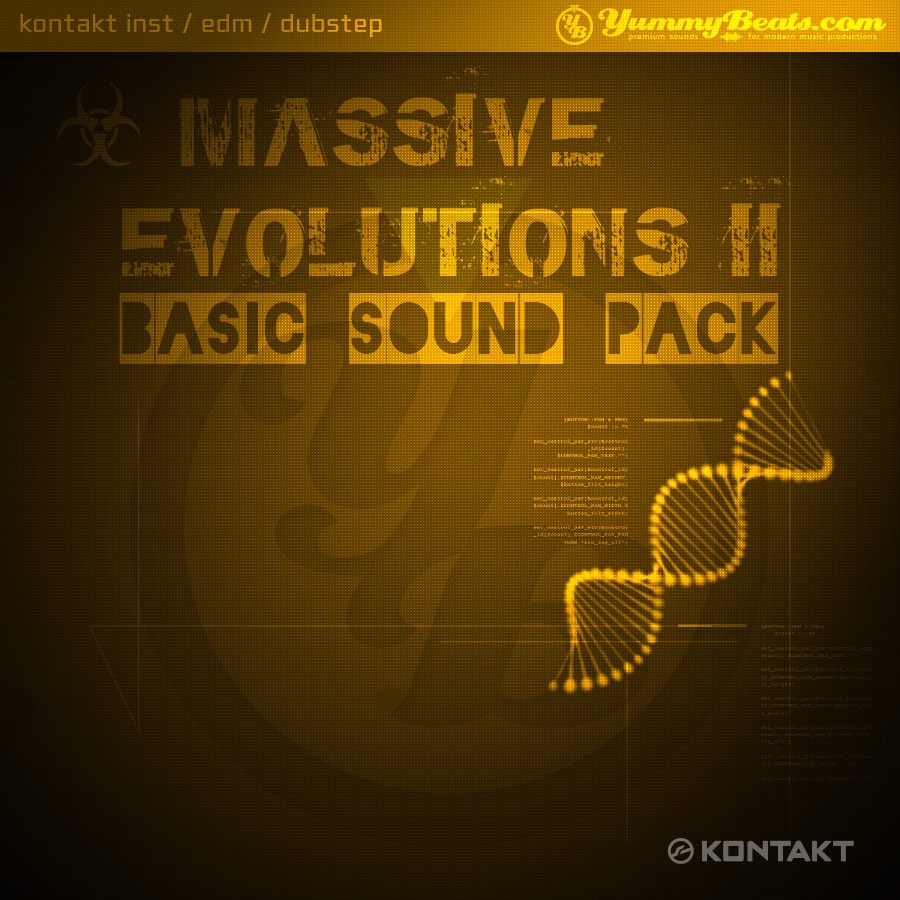 Content / Features
FAQ for installation
Mac User should read our
1.3GB of sounds for the Massive Evolutions II (all post-processed)
basses, leads, pads, arpeggios, vowel & formant synths
for EDM / Dubstep, Cinematic, and all synth based projects
Massive Evolutions II required
full version of Kontakt 5 required
OSX 10.9.0 (or up), Win 7, Win 8, Win10
DOWNLOAD
digital download
user should read our FAQ for installation
Info
Basic Sound Pack for the Massive Evolutions II with post-processed sounds for all kinds of EDM or synth-based music like Dubstep, Drumstep, House, Complextro, Drum & Bass, Chillstep, Glitch, NeuroFunk, Trap, modern Hip Hop, Grime and many more. The Massive Evolutions II - Client is required!
---
The Massive Evolutions II Synthesizer for Kontakt 5 was designed for modern synth based music as well as cinematic music. With only one ME2 instances you can play up to 10 differnet Synth lines at once while controlling each synth by many parameters like Vowel Filters LFO speed etc. With it's innovative usability and the dynamic key switches the MEII is also great for complex live performance learn more
Genre
EDM: Dubstep, Electro, House, DNB (Drum & Bass), Complextro, Chillstep, Trap, Pop, Hip Hop, Film-music, Game-music,...
Required
full Version of Kontakt 5
OSX 10.9.0 (or up), Win 7, Win 8, Win10