Basic Plan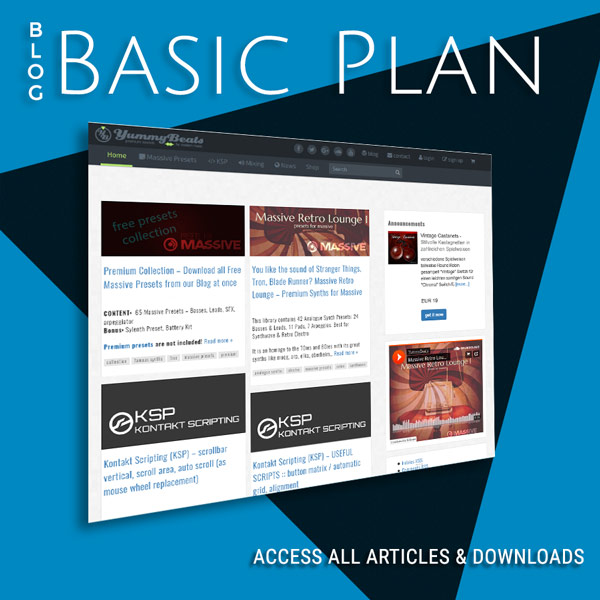 Content / Features
FAQ for installation
Mac User should read our
access all blog articles (premium & free, no exceptions)
get 5 download credits to download 5 of any of the premium files from our blog
one-time payment (no recurring fees)
expires after 3 days
DOWNLOAD
digital download
user should read our FAQ for installation
Info
The Download Credits explained:
with the Basic Plan you need download credits to download any premium files from our blog.
each premium file download deducts one credit.
once you have downloaded a file, this file can be re-downloaded without deducting any further credits as long as your basic plan is active.
all free files (like our free massive presets) don't require any credits and don't deduct any credits.
renewing the basic plan also refills your credits again.
with the Gold Plan you get infinite download credits.
About the premium content on our blog
Our blog is independent from our shop. There you can buy subscription plans which are valid throughout the whole blog. There are no recuring fees you simply "unlock" the premium blog content for a several period of time. This means you can access all articles but with the basic plan you only get 5 downloads. When the time period is over you can subscribe again for another period which also adds 5 more credits.