Trap Pack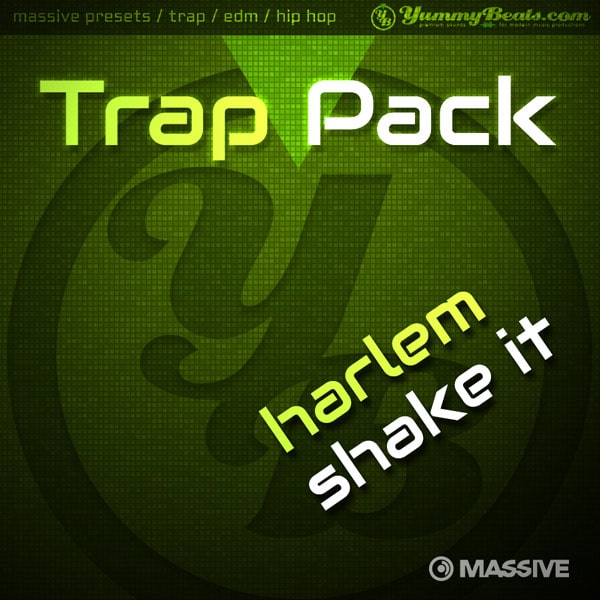 Content / Features
FAQ for installation
Mac User should read our
75 Trap Synths for Massive - Leads, Keys, Chiptunes, Basses, Arpeggios, Drums
808 Drum Kit for Kontakt Full Version (round robin sampled).
Kontakt not necessarily required, since all samples are also available as wav!
DOWNLOAD
digital download (~30 MByte)
user should read our FAQ for installation
Info
This library has been created especially for Trap Music which is well known from Baauer's Harlem Shake or T.I.
The sounds are also useful for other Hip Hop or Electronic Music like Moombahton, Trapstep, Dirty South, Grime, Dubstep,...
SYNTHS (Massive required)
Leads, Keys & Chiptunes: sharp, piercing, dirty, granular and distorted.
Basses: Deep subs, as well as dirty and piercing.
Drums: created with several noise shapes, special envelope and oscillator settings.
808 Kit (Kontakt 5+ recommended)
Don't expect "another" 808 Kit. All samples have been refined with several sound processors to give them more depth and impact while finding a balance between refined and original sounding.
Kontak 5+ is recommended but not necessarily required, since all samples are available in wav.
Genre
Trap, Trapstep, Hip Hop, Electro, Moombahton, Dirty South, DubStep, Grime