YB Drums Collection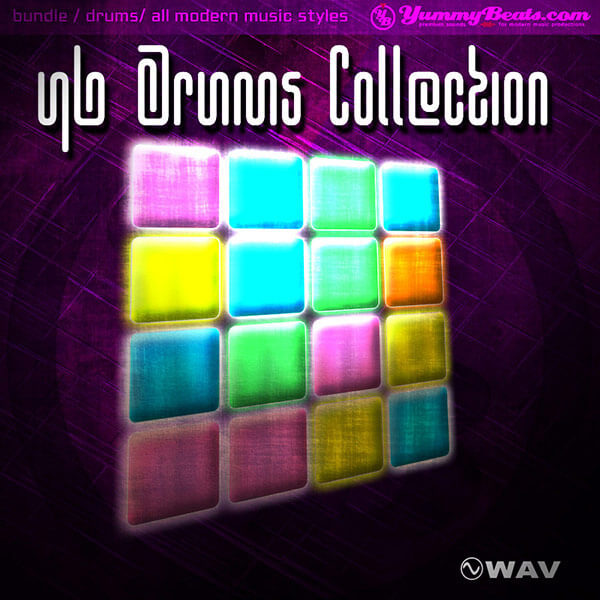 Content / Features
FAQ for installation
Mac User should read our
contains all of our Drums.
overall more than 2000 Sounds.
Kicks, Snares, Claps Hi-Hats, BeatBox Voices, Percussion, Crashes, Knocks, Crackles, Clicks, SFX, Bit-Crushed, Lo-Fi, Vintage, and more.
for use with any wav compatible sampler, drum machine or DAW like Battery, Kontakt, Machine, Ableton Live, Groove Agent, MPC, etc.
recorded in wav and additionally tagged for Steinberg's Media Bay.
For detailed info about all included libraries please refer to the single products.
DOWNLOAD
digital download (~170 MByte)
user should read our FAQ for installation
Info
This Collection contains all of our drum libraries for an unbeatable price. You get a wide spectrum for all kinds of modern music productions especially Hip Hop, R&B, Electro or Pop productions but also any other genre because the drums are very versatile. The sounding stretches from smooth & mellow to punchy & piercing, from close and dry to spatial wideness. They are partly processed with special FX like Bit Crusher, S&H, LoFi or warm Vintage FX etc. Our Drums have been highly praised by great producers and rewarded in the Keys magazine 7/2011.

Cubase 4+ users can also use the MediaBay to filter the drums by their sounding like heavy, soft, percussive, warm, clean, dirty, dry, room type, long, short, etc. and simply drag them into their favorite Sampler or Drum Machine
Genre
all music productions, like Hip Hop, G-Funk, R&B, Dubstep, Trap, Trapstep, Trip-Hop, Grime, Electro, Club, House, Ambient, Trance, Pop, Soul, Nu-Jazz, Blues, modern Funk, Filmmusic, Game Music, Ethnic, World Music and many more